Doncaster Creates - 'a dynamic arts programme beginning in 2020, will reveal and nurture the creativity that Doncaster has and hosts – developing ideas for the future, talent, skills, new audiences and participants. People from all backgrounds will experience world-class arts that they will remember and act upon: people re-imagining - regeneration through great art'
Mike Stubbs (Creative director)
Juliet Farrar (Executive director)
Drum roll…..

Birdsong on the Planet of the Apes' funding awards recipients.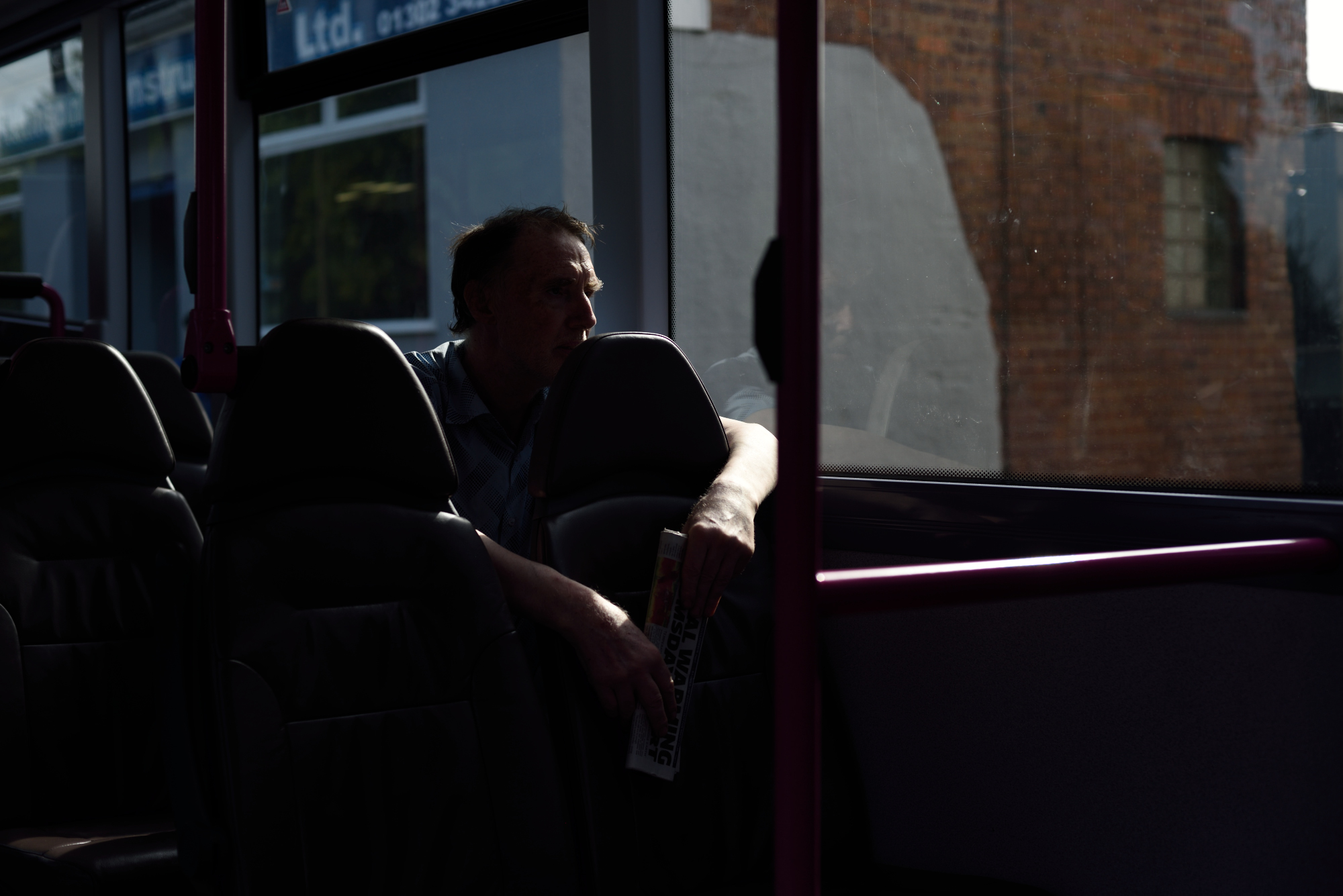 Images 'Dave' from Balby - by Les Monaghan... 'Unbound Arts Initiative' by Warren Draper
Some of us were struck by a resurgence of nature as we adapted to quieter roads and near deserted urban landscapes, whilst others have had no time other than to tend to kids and/or keep down a job as an essential worker.
Amidst COVID, let's not forget the terrible floods in South Yorkshire or forest fires in Australia and Brazil last year. These phenomena raise big questions on how we as a society or species adapt to what appear to be catastrophic threats, our part in them and our relationship with other species and the ecology of earth.
Social isolation and how we play a role in society have been magnified by Covid19, but they are ongoing realities for many people often under the radar. The challenges for young people and the future of social interaction and work opportunity are immense within a period of lockdown and continued austerity.
In parallel, we have seen some of the best in human response: communities and total strangers pulling together, selfless contribution and collaboration to reach those who would not otherwise be reached - the smallest kindnesses having major impact. A recognition that a crisis can be a leveller - will the new reality be an opportunity to create new balance, continue to view the world through fresh eyes and 're-set' how we do things?
Doncaster Creates, invited proposals from artists and creative practitioners living in the borough for artworks and interventions in any medium / art form which respond to these ideas.
Artists in the town have received between £500 and £1500, to develop projects working within local communities highlighting how people have adapted to changes and can help in creating a brighter future.
Doncaster Creates welcomed proposals that were a 'remix' of existing materials, places or situations, re-imagines our place in the world, give voice, vision or space to previously unheard or underrepresented viewpoints such as, young people, those who might not normally take part in arts or creative activities and demonstrate how can we can build a new sustainable model.
There are 14 selected creatives, and these are, Angela Robson, Les Monoghan, Natasha Clarke, Sacha Gray, Sarah Villeneau, Mandy Keating, James Lockey, Rajnish Madaan, Vicky Morris, Breaking Beats, Warren Draper, Sarah Smizz, Ryan Harston (Urban Conceptz) & Amelia Lonsdale
Amelia Lonsdale - Natasha Clarke
The works selected range from photo projects to large street art murals, short films and audio plays. The artists work with groups often overlooked and invisible, and the artists themselves range from early career to established. Doncaster Creates will chart the progress of these works, as well as highlighting the final artworks themselves. We hope to show the artists, their journeys and their final accomplishments within the context of an increasingly cultural ecology. This is the beginning of the process, please come back to this site to see the projects come into fruition and how you can be involved as they develop.
"The Ground Beneath Our Feet: Conversations in Clay" by Sarah Villeneau Mandy Keating

The World Through New Eyes
Doncaster Remix is an ambitious & playful programme of arts events and commissions that takes the town as site & surface for new work. Using an open curatorial method, it creates an opportunity for people to propose & make new work. We want Doncaster in the public gaze, locally, nationally and internationally, we want to question how public art is viewed in Doncaster & beyond, to explore the 'grit & grandeur' of the town. We want to achieve an impactful project that enables people to feel agency and to present new viewpoints of Doncaster from diverse often unheard perspectives and new ways of experiencing the town as we consider a new green deal and life after lockdown.



TRAFFORD WAY: major mural by Nomad Clan
BAXTER PARK: urban art & growing refurbishment of Queen's Road play area
SYMPOSIUM: 'What is Public Art & When is Art Public? (local to national reach)
EXHIBITION at DARTS: Nomad Clan's work & talent development
COMMUNITY WORKER TRAINING: murals, urban art & creative growing
MATTHEW ROSIER COMMISSION: exploring challenges of heritage & place
Nomad Clan are Coming to Doncaster



Trafford Way Artist duo Nomad Clan have been commissioned to respond to local ideas and themes and have developed some initial sketches.

Hayley and Joy's success has taken them all around the world from New York to Iceland to Bali and many more places, painting one-off pieces and huge murals in collaboration with major festivals, rising to meteoric status along the way.

With the artist duo both having grandparents from Doncaster (their grandfathers worked in the mining industry) it seemed only right to celebrate their success, showing just how ambitious Doncaster is about arts and culture in the town by bringing these world class street artist grand daughters to paint and transform a significant location.

Before the painting content is decided, the artist duo go through a process of research to enable them to put two designs forwards

We are asking everyone in Doncaster - residents, visitors, workers - to tell us about the Doncaster stories, characters and heritage they would like Nomad Clan to know about as they develop their amazing concepts

Designs



for Baxter Park
Concept to Co-Design...
A creative development of Baxter Park play area is being devised by artist duo STATIC working in collaboration with Lewis Morgan through a process of co-design with members of the local community, Doncaster Creates and Doncaster Council's Green Spaces and Community Teams and supported by AOP Projects. We aim to create a world class street art and re-freshed play-space and park which incorporates opportunities for experiencing grass roots nature and exploring ecological themes.
Funded through the Local Authority Play Improvement Fund, an opportunity emerged to consult and involve the local community in re-imagining, re-designing and refreshing St Marys/Baxter Park Play Area. We have focused on piloting a new creative approach to regenerating play in the urban realm, to engender a sense of pride and revived ownership with the aim of discouraging fly tipping, littering and anti-social behaviour. By creating a vibrant, colorful and playful social space with residents we also aim to demonstrate refreshed play leadership by the families around who have previously regarded this space as unsafe & unsuitable - whilst spending time in the space, a number of young mums stated this along with a desire to be able to use the space for play.
Jeff Clarke of AOP Projects, is a delivery partner in this project, assisting the process, and after three successful engagement sessions with residents and schools the artists have absorbed local thinking & ideas to come up with the design proposals, adding their professional expertise to re-vision the park for a summer/autumn 2020 opening. A new social area integrates seating as an integral part of the reinvented play area, alongside world-class murals and horizontal urban paint to create stunning design, part and parcel of practical functionality of a sports/play court.
Artist duo STATIC said, "This piece takes inspiration from our conversations with members of the community who attended the workshops and uphold the notion that spending time in nature can boost our sense of well being and encourage us to look beyond our horizons to nurture ideas and dare to dream. The plants and flowers can be seen as the seeds of change that this project wants to promote and provides a colourful and vibrant backdrop to the rejuvenated park area which also aims to encourage interaction and provide spaces for the public to play, dwell and create in. Buzzing around amongst the plants and flowers are bi-planes which give a nod to the early flying machines which were first flown at Doncaster Race Track and symbolise the dreams, aspirations and inventive spirit of those who paved the way for what has become a key mode of transport which connects us to the wider world and experiences / adventures beyond the streets we call home. The playground continues these themes and adds interactive elements for young people to explore and create their own games and find their own paths every time they visit. We hope that these designs will inspire new ideas and encourage people to use this space as more than just a place they pass through - that it will become a landmark and be a symbol of the creative way Doncaster is growing and reinventing itself and what it is known for. "